Here at Lenten Hall Antiques we provide a full antique furniture export service; which consists of a complete container packing and shipping service worldwide.

We specialize in furniture 1800s-1950s, including selected bric-a-brac, found throughout Great Britain, England and from the hills and valleys of Wales.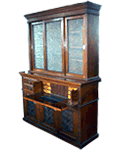 We aim to please, which means we try our best to cater to your every need and requirement, including keeping cost to a set budget while maintaining a consistency in the quality and appeal of each antique item.
Due to our experience in the business and our many contacts throughout the country we are able to offer you the most competitive of prices on every item, including both antique furniture and smalls.
Our efficient service also gives us the time to source specialist items that you may require. We will always do our best to find you exactly what you want and at the right price.