We've delt with many clients over the years who will tell you themselves just how good our service really is.
On your request, we can put you in touch with a few of our regular customers. They can provide a first-hand reccomendation of our service. Also, i'm sure they'd pass on any extra helpful advice and tips on buying english antique furniture via containers.
We always try to do our best to meet our clients every last specification on each individual order. This is true whether supplying wholesale antiques to our 'regular customers' or to 'new clients', you could say it is our motto; to always provide a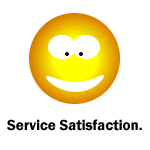 service at such a standard as to gain return custom.
This ensures we keep a consistency in the quality of the service we provide and the antiques we supply, hopefully keeping our clients both happy and successful.